Apple Airpods microphone is not working with Windows 10 Pro.

After some research I found this response saying the microphone will not work. This is from two years ago.
https://discussions.apple.com/thread/7895762
Are there any new updates that will allow me to use my Airpods microphone on Windows 10?
Why do I need this ability?
I use Slack, Skype, Zoom daily and this would be nice to use and not have to resort to plugging in my earbuds to use those apps just so the microphone works.
Additional info:
When I use my Airpods with Zoom I've noticed that I can hear everyone talking through the Airpods, but I believe my laptop mic is still the one being used when I talk. This is fine. I can hear people talking in the Airpods and I can still use the laptop microphone.
When I use my Airpods with Slack or Skype I've noticed that as soon as I join a call all audio/mic is killed on the Airpods and I have to stop using the Airpods and plug in my earbuds to be able to talk/hear others on a call. It would be awesome if Slack and Skype would allow me to do the same as I do with Zoom!
Eg Slack interface when I make or receive a phone call > Settings
No matter what option I choose here in the drop down I cannot get audio in the Airpods, but I have had success getting the laptop microphone to work.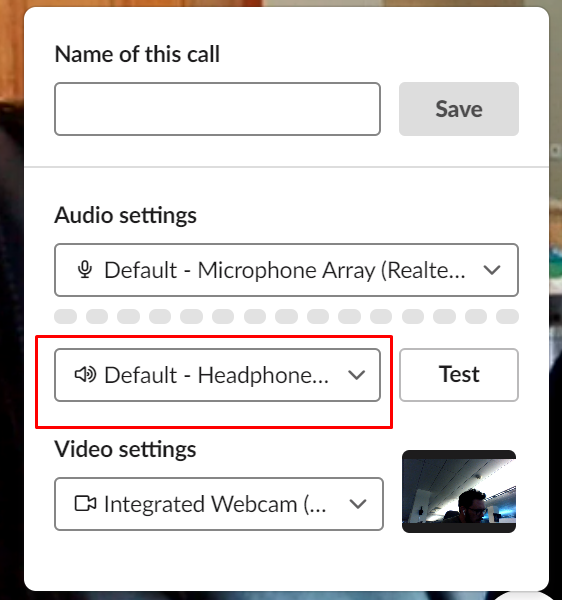 Thank you for reading.