We have a working serial port which is hard coded to use COM4 by using VBA  this works very well as long as the COM is assigned through the Device Manager in window 10 and the gadget is directly connected to the target computer.
Now from a remote computer I want to access the device manager of the server to select the correct COM Port which matches to COM4 via window 10 .
I'm planning to use this method tonight ,will I be able to select the COM PORT AND SAVE TO BE USED PERMANENTLY ON THIS REMOTE COMPUTER?????
Open Computer Management.
On the Action menu, click Connect to another computer.
In the Select Computer dialog box, do one of the following:

In the Another computer text box, type the name of the computer to access, and then click OK.
Click Browse, and then click Advanced to find the computer you want. Click OK when you have selected the correct computer.
 
 
If the connection is successful, the name of the computer appears in parentheses next to the
Computer Management
label in the upper left.I will be able to select and save that COM port I will be able to see it on the screen shoot of the utility software below: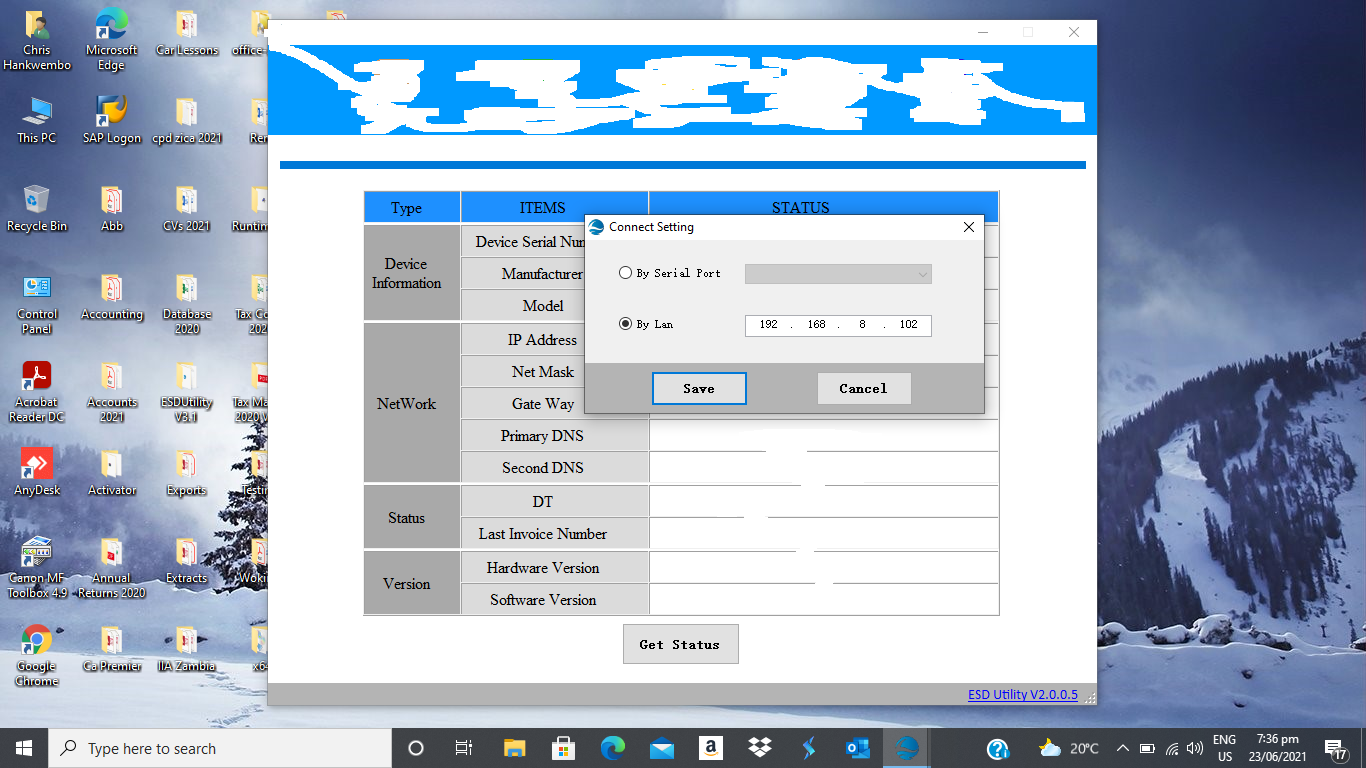 Regards
Chris