PLEASE disregard the names of people in this question. I am very tired of Microsoft techs . They are useless. They need to learn from EE. Here is my problem: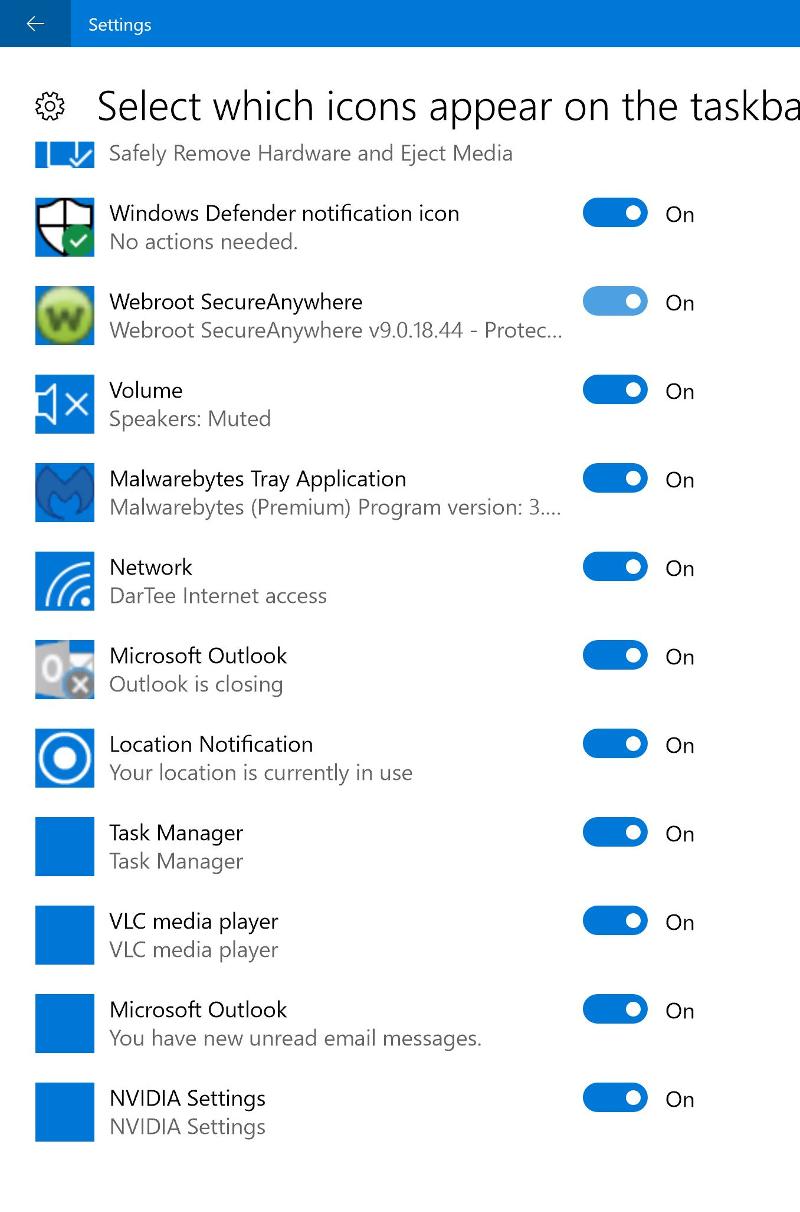 I was just trying to chat with John Paul L. and I got message trying to reconnect. Nothing wrong with my connection. Before him three people disappear after rebooting the PC.I need some help please . I been talking to 3 people already with no luck. John Leo S., Virgilio D, and Raymond D.I have a problem that happened as of today 2 days following the upgrade of windows 10 from version 1703 to 1709 by Francis O. this is the case no.1412518544 and my life is been a living hell with this problem. The task bar icons do not have the image that is supposed to match the program/app associated with . All look empty and those are Task manager, VLC player, Microsoft Outlook, Nividia Settings, Location notification also turned on yet not in the taskbar. Also why are there 2 Outlook icons one says closing and one says you have new unread mail. Please help restore things to normal.
Also combine task bar buttons when full does not seem to work.
Case No. 1412995468.John Paul L. This is the LATEST case no.