If you have a hard time managing all your notes and reminders, Google Keep is a great app to use for organizing your notes from your desktop and your Android device.
From your Computer
To start using Google Keep, visit
www.keep.google.com
. You will see a page such as the one shown below. All your notes will be kept here. The page is designed to look like post-it notes that you can add, remove or move around.

To add a note, simply use the box that says
Add note
. From here, you have many options that you can choose to keep the app organized.
You can share a note to any person by selecting the
Share
icon.

Creating lists is a great feature on this app since you can easily check off what you have done. Select
List
when you are adding your note.

Your list will appear on the app like shown below. Once you check something off, it will be moved to the bottom of the list.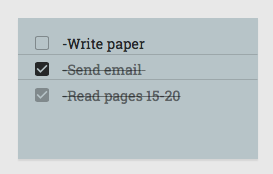 You can also color-code your notes to organize your page by selecting the paint tool.

From your Android Device
Anything that you add to Google Keep from your computer will also be shown on the app on your phone and vice versa. This connection is what makes this app so organized. Whether you're out on your phone or at home on your computer, all your notes will sync and be saved in real-time. You can download the app for your Android device
here
.
Your notes will look similar to what you would see on your desktop.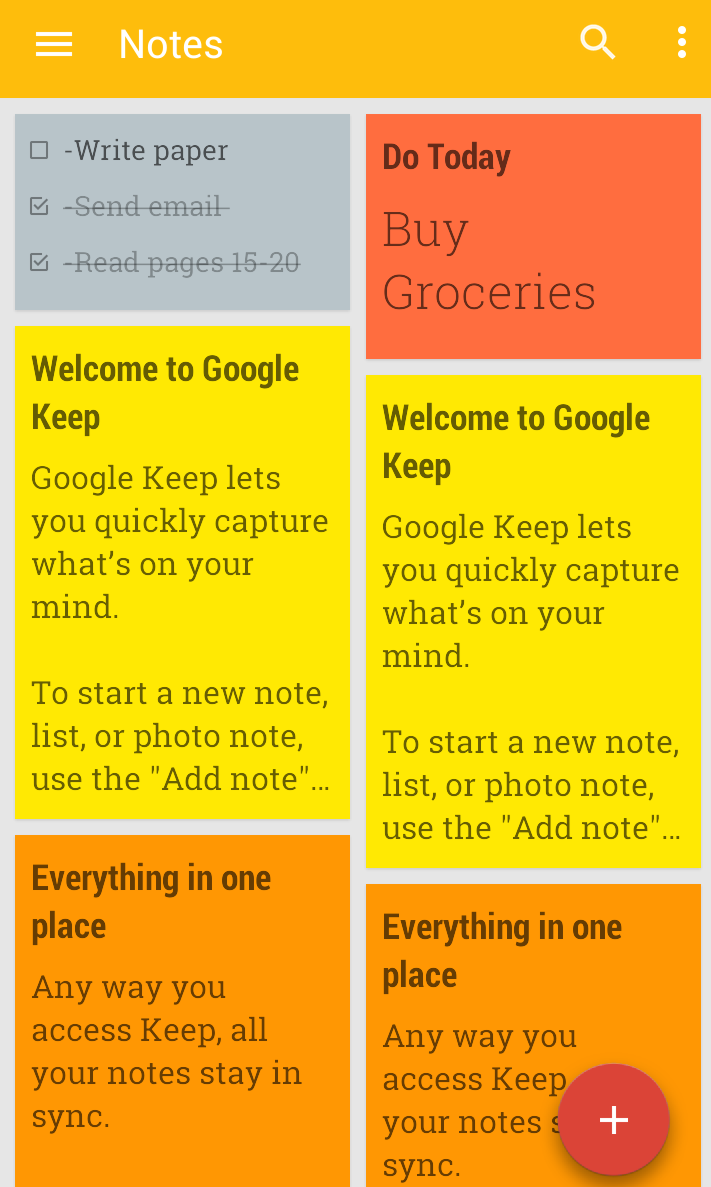 Moving around your notes is simple too. Just drag a note and then drop it wherever you would like to place it.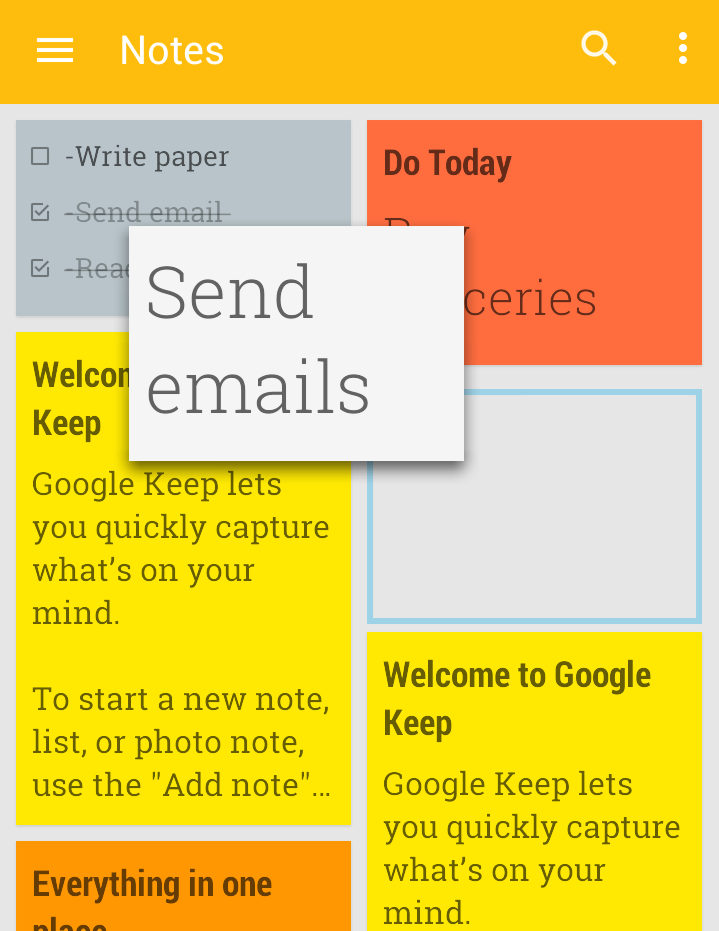 If you don't like the way the notes are set up since it can get messy that way, you can switch to
Single-column
view by selecting the option on the top right-hand corner.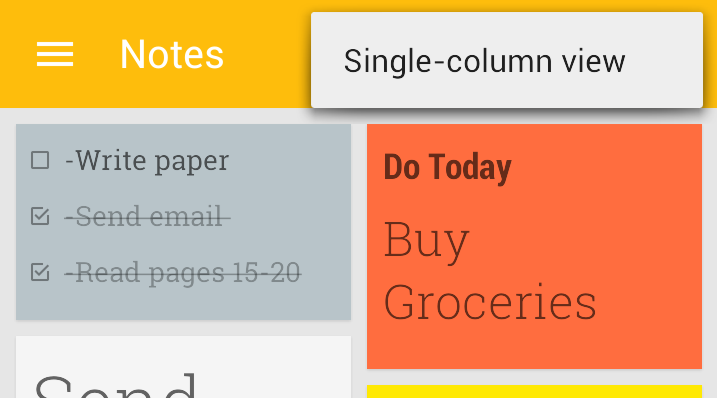 Your notes will now look like what is shown below.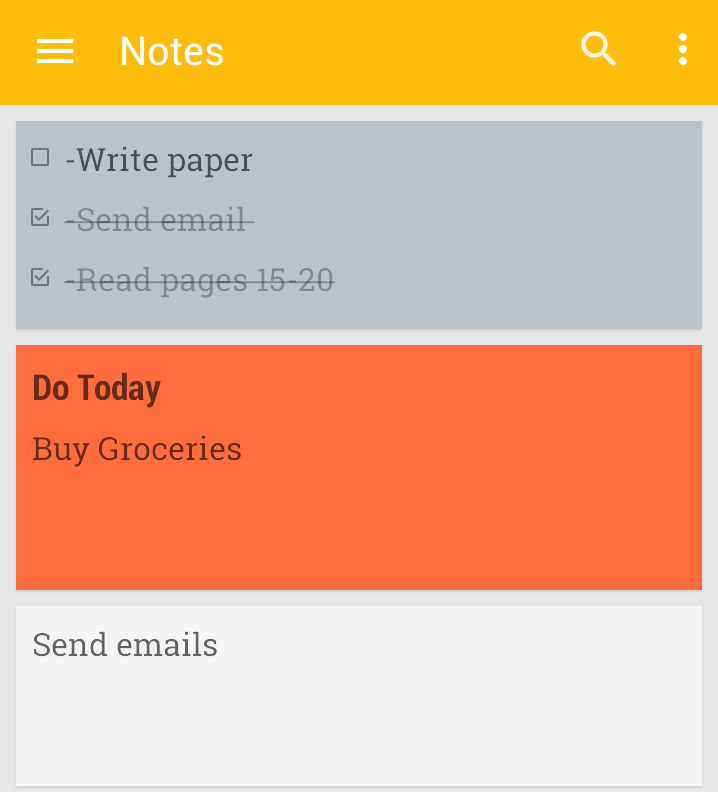 To add a note, select the
+
button on the bottom right-hand corner. A pop-up menu will appear with the different types of notes you can create. The functionality is the same as you would see on your computer. You can add lists, photos, reminders, etc.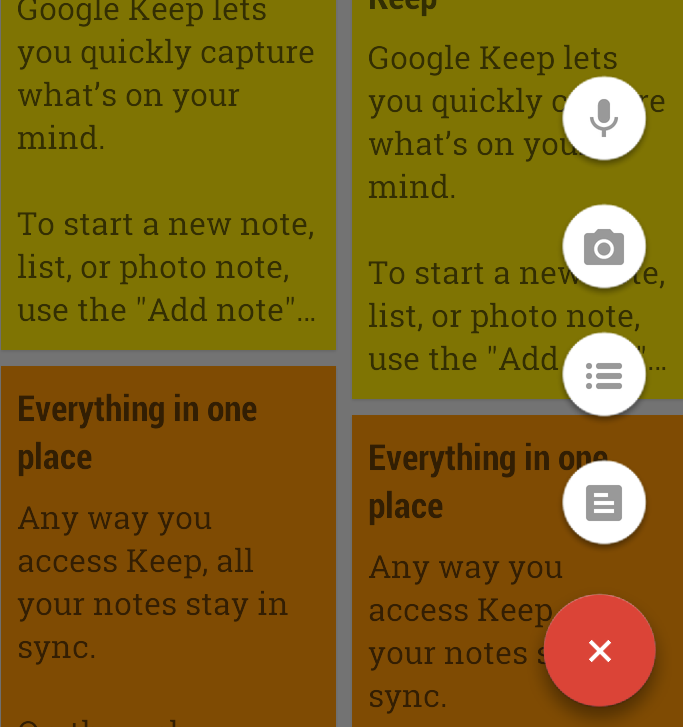 You can add reminders to any note that you create. When you are adding a note, select
Remind me
.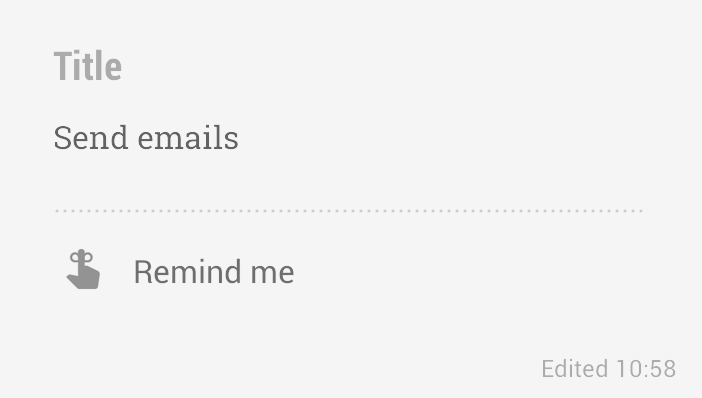 From here, you can choose what time you would like to receive notifications regarding the note.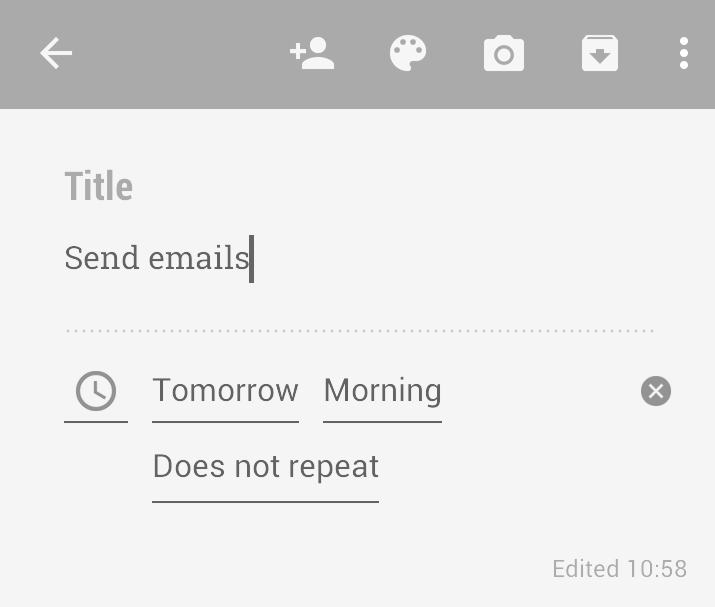 To access all of your notes and reminders, select the
Menu
button on the top left-hand corner. You can view all your notes as well as any that were archived or deleted from this panel. You can also create labels to organize your notes into categories for easy access.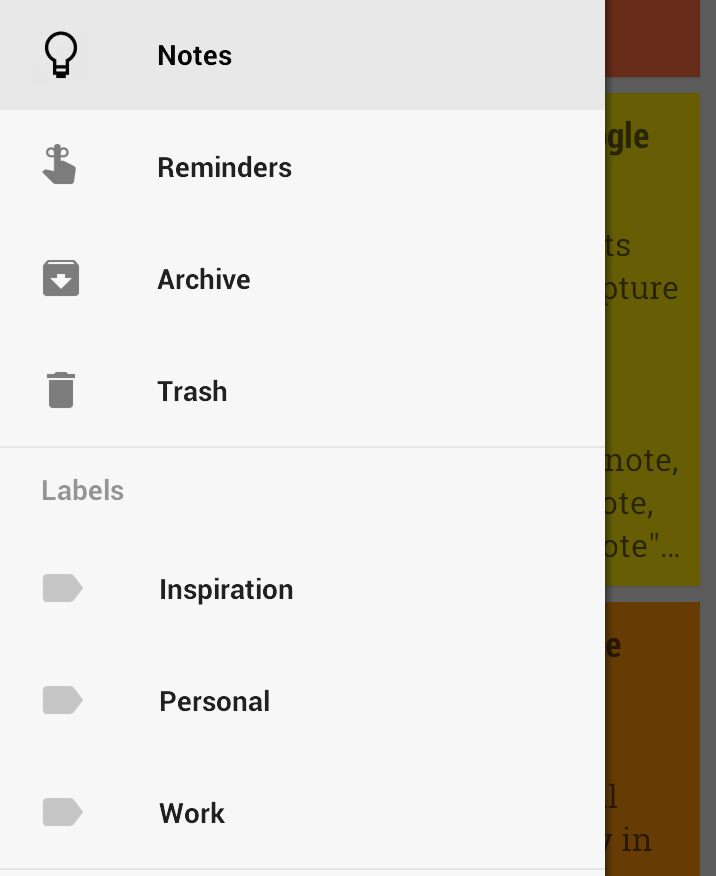 Even if you don't have an Android device, you can still use Google Keep from your computer. Hopefully using this app will make it easier for you to keep all your notes and reminders in one place.