A quick & simple solution to add or insert custom page numbers in PDF documents in bulk. Set the colour, and position of your custom bates stamp & assign page numbers to PDF.
While each document contains a certain number of pages, if you want to see page numbers on your document, you will need to customize it. This simplifies keeping track of important information, especially when a document is meant to be shared or printed. Therefore, in this blog, we are going to discuss a complete procedure to let users understand how to insert custom page numbers in PDF document.


Manually Assign Page Numbers to PDF Files
Bates numbering is a method of indexing legal documents to clearly identify and for retrieval. Each page of the PDF document is assigned a unique Bates number, which is related to Bates-numbered documents.
When selecting documents to add custom bates stamp, users can add PDF files, and non-PDF files can be converted to Adobe PDF.
Now, follow these steps to insert custom page numbers in PDF documents:
Open Adobe Acrobat Pro, go to Tools option and choose Edit PDF from the toolbar ( it is displayed in the secondary toolbar)
Under the secondary toolbar, select More>> Bates Numbering>> Add option
In Bates Numbering dialogue box, click Add File(s), Add Folder(s), or Add Open Files. Now, you can choose any file or folder.
Remember: If you insert a folder that includes file other than PDFs, then non-PDF files will not be added.
If some files are password-protected, then multiple messages appear, in which you must enter a valid password.
Do any of the following in a list of files, if it is necessary:
a) To change the sequence in which Bates numbers are allocated, select a particular file, then drag it or click option Move Up or Move Down
b) To sort the list, select the column name. Click again to arrange data in reverse order.
To specify the target folder for resulting files and filename preferences, hit Output. As needed, specify the options and press OK
Once you have added the documents as needed, click OK button. After that, in Add Header & Footer dialog box, click to place the insertion point in a suitable box
Select Insert Bates Number option. Next, enter the following information:
a) In the Number of Digits, enter the numbers from 3 through 15 . By default, the number is 6 that produces Bates numbers like 000001, 000002, etc.
b) In the Start Number, type the number to assign to a first PDF file on the list. By default, the number is 1.
c) In Prefix, you can enter any text to appear before Bates number
d) In Suffix, you can enter any text to appear after Bates number
Remember: For court cases containing large numbers of pages, enter the higher value in Number Of Digits. Avoid the usage of # character in the Prefix or Suffix text.
Click OK button and now, you can make any other changes to the settings, as you would for header and footer.
Automated Solution to Insert Custom Page Numbers in PDF
Often you are unable to get precise results while implementing the manual procedure to perform PDF custom page numbering. Do not panic, you can opt for a commercial solution like PDF Page Numberer utility.
With this application, users can do custom bates stamp on multiple PDF files at the same time. This software is capable of adding a Prefix and Suffix along with numbers. Moreover, it renders different formatting options for adding custom page numbering to a PDF. The best thing about the tool is that there is no need to install Adobe Acrobat. To insert custom page numbers in PDFs, users need to follow the below-mentioned steps:
Launch the tool for custom bates stamp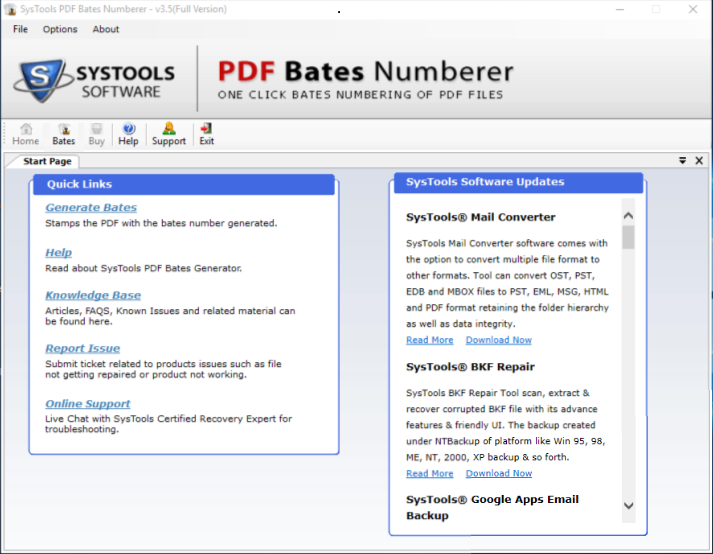 Then, click Add File or Add Folder option by browsing local folder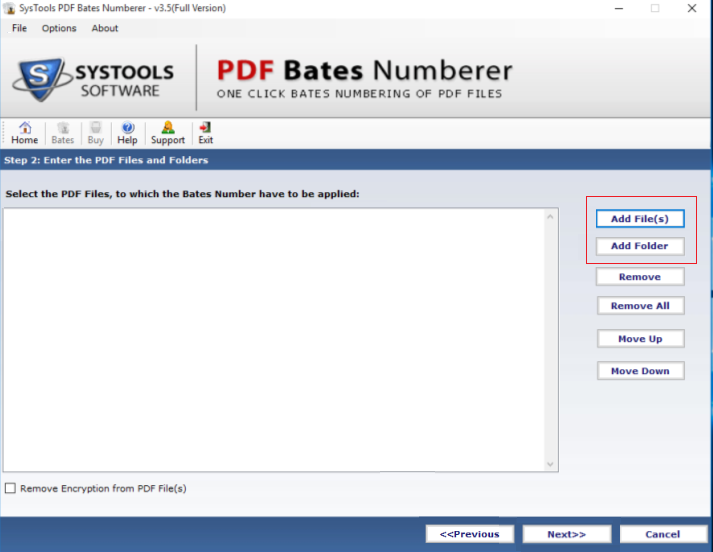 Now, you have to fill the required details of PDF page number as per your choice
Click Next button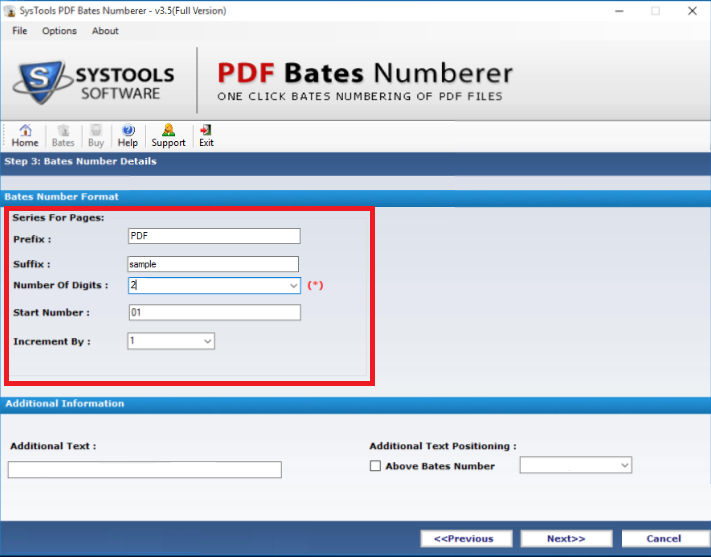 Select the bates position & select other options as per the requirement
Select the desired folder where you want to keep stamped PDF files and press Next
Click Preview option to view how your PDF pages will appear after the Bates stamping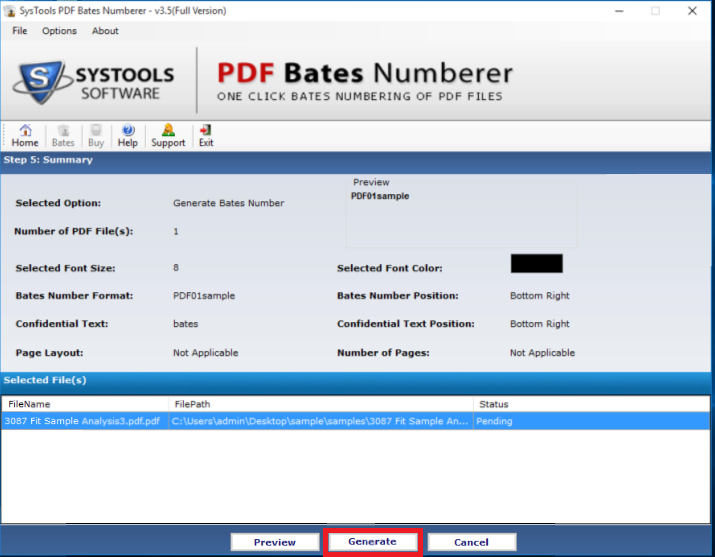 Finally, you have successfully completed PDF custom page numbering
Time to Conclude
In this write-up, we have discussed how to insert custom page numbers in PDF document manually or by using the professional tool. But, the manual solution requires a lot of effort to add custom bates stamp. Therefore, it is highly recommended to take the help of a reliable third-party tool such as the PDF Page Numberer software. It is one of the best solutions, which helps to assign page numbers to PDF file without facing any difficulty.