No single Antivirus application (despite claims by manufacturers) will catch or protect you from all Virus / Malware or Spyware threats. That doesn't stop you from further protecting yourself however - and this article is to show you how.
It's a proven fact that no single Antivirus application (despite claims by manufacturers) will catch or protect you from all Virus / Malware or Spyware threats.
Having said that, it's also common knowledge among the IT Support Community that running more than one antivirus on any Windows (or Macintosh) PC is never a good idea, because doing so "will" negatively affect your systems performance, often in a large and detrimental way..
However, there is indeed a way of greatly increasing your protection from the hundreds of threats that are inflicted on computer users every day.
After several months of testing on multiple platforms, I have confirmed that both of the following two products run perfectly well with most Antivirus applications, side by side and with real time protection enabled on all three of them.
Malwarebytes Premium (MBP from here on)
SuperAntiSpyware (SAS from here on)
I've personally tested both MBP and SAS with the following AV products - Norton 360, Avast, Vipre and to a lesser extent, a couple of others.. Both Free and Paid versions.
They were not just installed on my own computers, but were also installed to at least 50+ of my client's computers running Windows XP, Windows 7 and Windows 10 - yet not a single complaint about slow downs or any other issues, despite running both MBP and SAS alongside their preferred antivirus solution, all with active protection enabled.
Some minor tweaking of Norton 360 was required after installation, however both Avast and Vipre didn't require any tweaking at all to run well with both MBP and SAS installed with default values enabled. I can only assume the same would be true for any Antivirus product.
During my testing phases and using a VM (Virtual Machine) of all 3 of the above operating systems, I went to known infected web sites that distribute various forms of Malware, (including Ransomware scripts) where the installed Antivirus didn't prevent an infection, yet either Malwarebytes Premium 3.x or SuperAntiSpyware successfully blocked the infections every single time.
The same is true for emails I sent to my test VM's with infected attachments that I purposely ran. In all tests, the Malware attachment failed to infect my Virtual Machine.
Now just about any reputable Antivirus will identify an infection once it occurs, however by then it's often too little and too late!
The idea of any Security product to my mind is "prevention" of an attack or infection, not just a cure after it happens, especially in the case of a Ransomware attack, where a cure is pretty much impossible without a reliable backup that wasn't affected by the attack as well, because if your backup was also affected, it gets rendered totally useless as well. A double whammy!
Disclosure Notice: My company is either partnered, affiliated or a re-seller of the products listed in this post, yet rest assured that this is not just a ploy to drum up sales for myself. As a special service to Experts Exchange members, if you want to purchase a SuperAntiSpyware subscription after you try it, feel free to contact me and I'll purchase the license(s) on your behalf, and then pass on a 15% saving of the regular subscription cost to you.
Purchase or Download a Free 14 Day Trial Of Malwarebytes Premium by clicking the following graphic..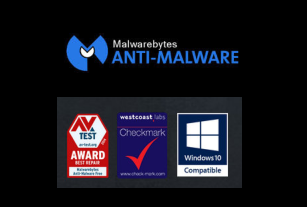 In order to get a Free Trial of the great SuperAntiSpyware application discussed in this article, click the following graphic to go directly to the manufacturers website. (Remember you can get a 15% saving on their regular subscription costs by taking up my offer detailed above)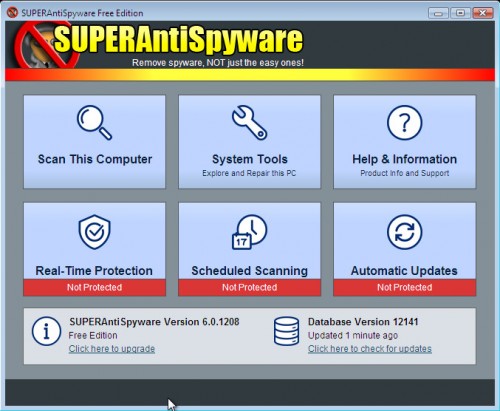 So there you go folks. I'm huge on protecting both myself and my clients as best I can and the above two products alongside Antivirus Protection has worked extremely well for both myself, and my clients.
If you're of the same mind, give them a try. Fully functional Trial versions of both applications above are available for download from their respective sites so you've nothing to lose except a bit of your time.
Please feel free to contact me should you require any additional information.
Andrews Computer Help Zone
Premium IT Support Service Provider
Email: andrew@computerhelpzone.com.au
Web:http://www.computerhelpzone.com.au/