One event, two days, a great line-up of speakers, and 48% female presence. Still have no idea what I'm talking about?
The Dublin Tech Summit 2017 of course! The event was held earlier this year, February 15th and 16th in The Convention Centre Dublin. Chic, diverse in the major themes covered and a welcome replacement for the departed Web Summit. It was a lively two days with some sensational and eloquent keynote speakers offering fantastic insights into the workings of their respective industries. There were 8 themes covered, namely: Business, IoT (Internet of Things), Marketing, Fintech, Medtech, Big Data and Analytics, Creativity and Fashion. Some of the speakers in the line-up included Cindy Gallop, famous for the MakeLoveNotPorn movement, Gary Vaynerchuk of VaynerMedia and Robo Thespian, the conspicuous robot attendant.
A few speakers and panels really stood out at the DTS. Gary Vaynerchuk, A.K.A Gary Vee A.K.A god of the social media universe A.K.A the guy you can't help getting your ass off the couch and chasing your dreams every time you listen to. For those unfamiliar with Gary, he's a self made entrepreneur with a cult following among millenials and a sterling record in the world of social media marketing strategy.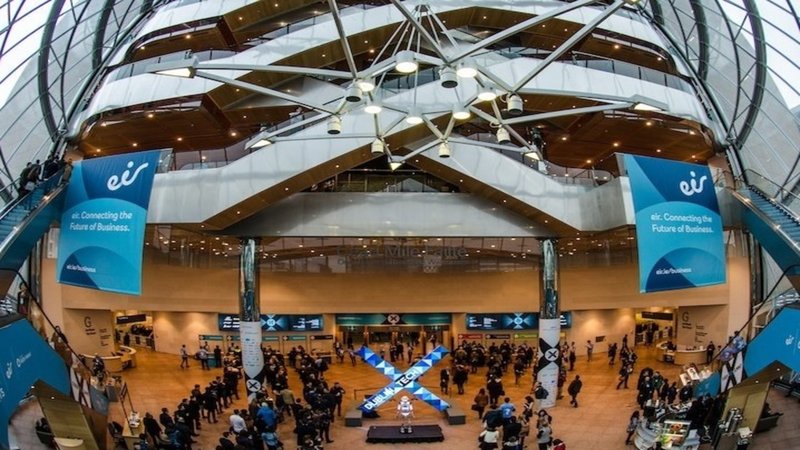 Dublin Tech Summit Gary Vaynerchuk Keynote | Ireland 2017
The CEO of the summit, Noelle O'Reilly pointed out in her introduction of him that he was one of the people who inspired her to start the whole thing. The delirium that rang through the hall as he made his entrance was a sight to behold. His trademark authenticity and no-sugarcoat-honesty were evident in the speech which rang true with most of the audience. The slew of quotes that is going to come from that speech is a matter I can only speculate on. With killer lines like "If you don't like your job, stop f***ing crying. Get a new one." I'm just waiting for the creative heads to bring out the line of memes.
Twitter was a key talking point during the panel session, where Gary Vee was joined by Ross Kingsland of Inception Business Solution, Bruce Daisley from Twitter, and HubSpot's Kieran Flanagan. While the panel disagreed on various aspects of the site's business model, they were at consensus concerning its purity as a social media platform.
Female participation at the summit was remarkable with a tech summit attendance record of 48%. Dublin Tech Summit set a global benchmark when they decided to allocate €200,000 to free tickets for women with another €200,000 appropriated in the form of half-priced tickets for women only. There was valuable advice and food for thought coming from all corners such as Collette Balou of Balou PR telling women how they can hit the road running as angel investors. Anne Ravanona from Global Invest Her hit a raw nerve as she tackled the issue of the funding ceiling faced by women and the growing gap in funds between women and men globally.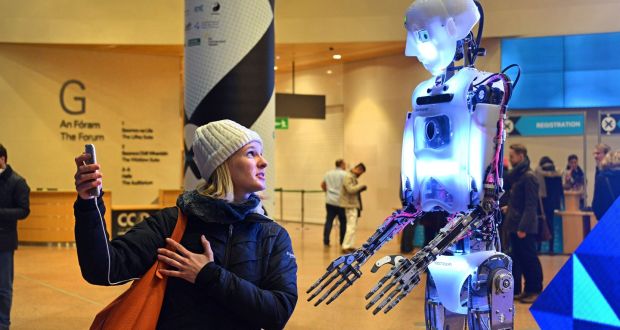 Of note was Cindy Gallop of MakeLoveNotPorn who gave many of us a new piece of vocabulary for our arsenals: SexTech. In her words, it stands for "any technology or business that focuses on human sexuality or experience". Gallop started her site MakeLoveNotPorn in response to what she considered unrealistic standards being set by the porn industry and is pushing for the growth of the movement to properly socialize sex against all odds.
Cindy Gallop, CEO, MakeLoveNotPorn - Dublin Tech Summit 2017
In the business and marketing arena the panel discussion on data in marketing was very interesting with powerful points being put across by all the speakers, including James Parton and Drin Mulliqi among others. The talk was a real eye-opener for most of us who have no idea just how much data the apps in our phones are collecting from us and how all this data is being use to tailor-make our social media experience as well as the specific advertising targeted at us.
Among the major issues considered were a few real thorns in every mind's side, like the issue of artificial intelligence and whether AI is coming to simply replace us or augment our intelligence by giving us the required boost. Accenture, the digital tech company, led here by pointing out that the whole Terminator-themed sentiment against the age of the robots is misplaced.
Quantum computing was another hot topic and, based on what the speakers presented; it was pretty obvious that this is going to be perhaps the greatest breakthrough of the 21st century. With the kind of speeds and processing power quantum computers will be operating at, blockchain, nuclear codes and all forms of online security protocols won't stand a chance. It is therefore imperative that this technology be developed and utilized properly lest we find ourselves at the dawn of a new era in cyber-crime .
The Dublin Tech Summit's first instalment was not a disappointment. There were long lines to deal with and the food selection wasn't exactly five-star material but the organization was splendid and the focus on women and their role in development was a breath of fresh air in a world where tech summits are more like male geek summits.
The next event will be held next year (April 2018), of course, in Dublin and we expect it to be another great event covering vast topics in the field of business and IoT. Make sure to check it out if you are in the neighborhood.
Additional sources:
https://www.youtube.com/channel/UCnpjwZLx0LDKpxNusCmQgoA
https://business.eir.ie/dublin-tech-summit-day-one-recap
https://business.eir.ie/dublin-tech-summit-day-two