I tend toward trying the newest hardware and software. Thiss sometimes works out to my benefit, and sometimes not. Because I
downloaded and installed Android 5.x
on my phone as soon as I was able, I ended up having to
reset my phone to factory defaults
. It is now fine, but back then I was devastated. More recently, I installed
Inbox
, from Google, instead of the Gmail app - which I deleted. It seemed fine, except for one minor detail, I no longer received notifications when new mail arrived.
The notifications problem was more generalized than I had at first thought. Many users were reporting the same problem. So many that Google has the
information on fixing this in their Inbox FAQ
, and it was reported all over the web (
here
and
here
are just 2 examples). I started with the Google site looking for a way to receive notifications again.
I checked the settings on my phone, yes they were set to allow notifications for the app.
I followed the instructions on the Google page to enable notifications in all containers
After trying everything on the Google site, I visited several other sites and tried their suggestions, if they were different. I was still not getting any notifications. I would have to start the Inbox application every so often to check if I had received any email. After about a week of looking I gave up. Then last week I posted a
question
here on Experts Exchange about this problem. After I posted, I started looking for a solution to entirely different problem I was having. One of the suggestions I saw was to turn on Sync, which I don't ever recall turning off, this person said that as soon as they did this not only was that problem fixed, but they started receiving notifications from their email application (they did not specify which app). It occurred to me that this could solve my problem as well. I looked at my preferences, and low and behold sync was turned off. I turned sync on and immediately started receiving notifications of email from inbox.
This is how it looked on my phone. I opened the Inbox app and tapped the menu icon in the upper right corner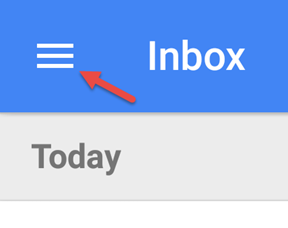 This brings up the menu, tap on Settings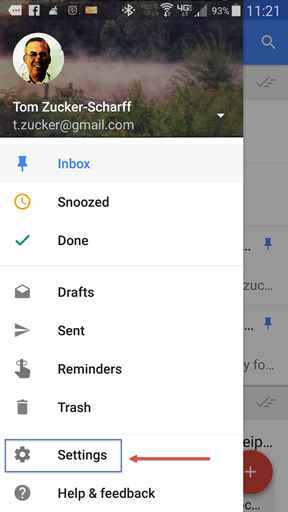 Settings will Show the accounts, tap the default account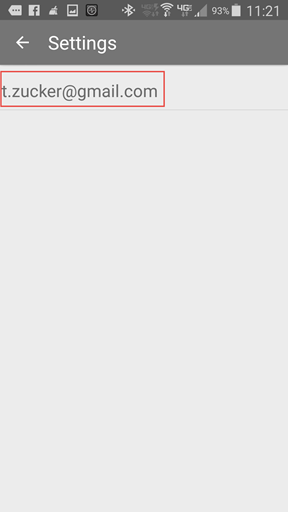 In this screen you will see the first settings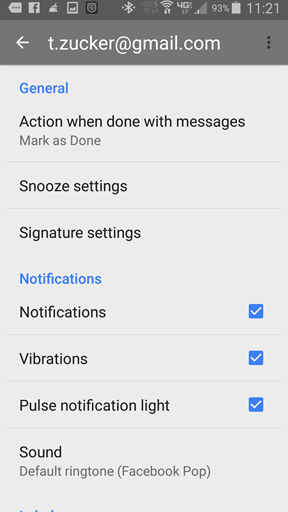 If you scroll down you will see the "Labels settings and notifications" item - tap on it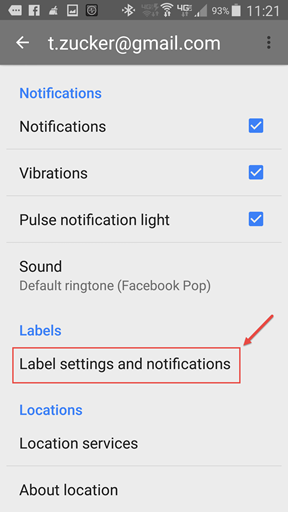 Make sure notifications are on for all of the bundles you have defined as well as for any of he predefined bundles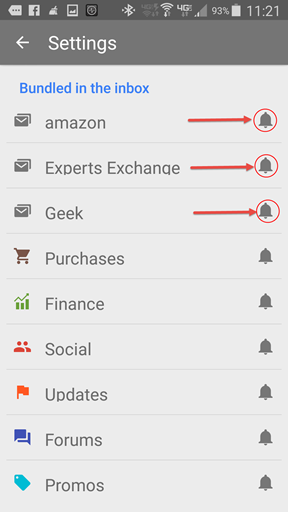 Leave the Inbox app by pressing the physical home key and draw down from the top of the screen to see this view. Notice the square icon in the top right corner, tap that icon.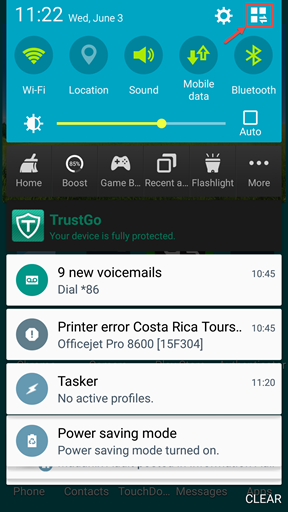 This will show you all the settings. If "Sync" is not on turn it on by tapping it once.